Hey, rad readers!
We were nominated for The Entertainer Blogger Award by the ever-wonderful Frankie Lovely from A Thousand Lives of Frankie Lovely! Her blog is seriously amazing! She always has the wittiest posts that every book fangirl (or fanboy) should definitely follow! (Seriously, go check out her blog now!)
The Rules:
Thank the person who nominated you and provide a link to their blog.
Add these rules to your post.
Answer all the questions below.
Display the award picture in your post.
Nominate 12 other bloggers who are funny, inspiring and most important of all ENTERTAINING!
WHY DID YOU START A BLOG IN THE FIRST PLACE?
Because we like books??? Isn't that the right answer??
But in all seriousness, we really do love books and we wanted to get connected with other readers with whom we can fangirl about our favorite books with. We are also hoping to pursue careers somewhere in the book industry (authors, publishers, bookstore owners, etc. We're not really sure yet, but we just want to help get life-changing books into the hands of readers all over the world.) Basically, what we are saying is that books have impacted us so much and we wanted to help spread the book love, and we thought a blog was the perfect place to start!
---
WHAT IS YOUR FAVORITE BOOK?
So, we like a lot of books….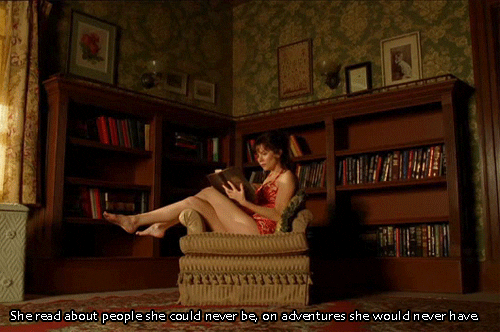 Literally anything written by Cassandra Clare
Harry Potter by J.K. Rowling
Gallagher Girls by Ally Carter
Percy Jackson & The Olympians by Rick Riordan
The Dark Days Club by Allison Goodman
These Vicious Masks by Tarun Shanker & Kelly Zekas
Hunting Prince Dracula by Kerri Maniscalco
Falling Kingdoms by Morgan Rhodes
Jane Eyre by Charlotte Bronte
---
WHAT DO YOU DISLIKE THE MOST?
When people don't call us back! (Refer to Alec Lightwood in City of Glass)
Also, we seriously dislike it when people ask us about our future, even worse our "ten year plan." Yuck! We are in our twenties; we're still figuring it out. Stop hounding us, people!
---
WHAT IS YOUR FAVORITE FOOD AT THE MALL?
Panera's chocolate chip cookies (we kid you not; we are eating them now as we write this post).
---
WHAT IS YOUR FAVORITE PAST TIME?
Ummmm….reading? Isn't that obvious?
Okay, okay! We also love playing soccer, running, hiking, dancing around the house when we are home alone, baking chocolate chip cookies, listening to worship music, drinking tea, and watching She's the Man and Tangled for about the millionth time!
---
We Nominate:
We are still pretty new to book blogging (it's only been about a month, which is crazy!), but here are some awesome bloggers whose posts we love reading and who write the sweetest comments:
Hope you guys enjoyed learning a little bit more about us! We had so much fun answering these questions!
We hope your day is filled with chocolate chip cookies and following your dreams!
xoxo,
Ash & Lo