Hey, rad readers!
It's time for another Top 5 Wednesday! If you would like to join in, check out the topics here!
Today's topic is "Book Covers You'd Live In." So this doesn't necessarily mean you want to live in the world the book takes place in, but it's more like book covers that are so amazing that you would want to live in them! Does that make sense?? Hopefully it does, because we are jumping in! Here are our picks for this weeks Top 5 Wednesday!
Roar by Cora Carmack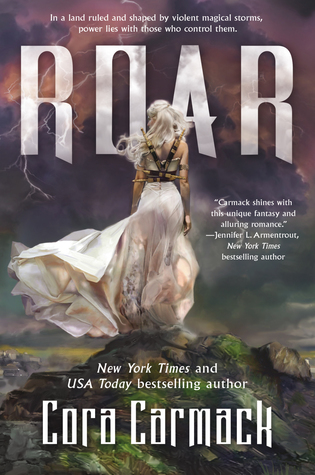 Okay, if you have been following our recent posts, you know by now how obsessed we are with this cover! It is seriously so stunning! Everything from the cotton candy sky to the lush green mountains makes us want to live in this stormy and watercolor cover!
Anna and The French Kiss by Stephanie Perkins
….because Paris! Need we say more???
Clockwork Angel by Cassandra Clare
…because London! And also, Will Herondale is on the cover, and we want to be anywhere Will Herondale is (*cries because he is such a perfect cinnamon roll*).
Daughter of the Pirate King by Tricia Levenseller
Honestly, our inner personas are pirates lols! So we would love to live the pirate life out on the beautiful blue seas as depicted in this cover!
The Name of the Wind by Patrick Rothfuss
Okay, this one may seem like a strange choice to some, but honestly, we find this cover to be really peaceful! The grass, the mountains, the lake, and even the overcast sky makes this scene look so calming and like a simple little place we would like to live in!!
Whew! There you have it! Those were our top 5 book covers we'd live in! This topic was actually ridiculously fun and really made us look at book covers in a whole new way! Let us know what you think of our choices in the comments below!
We hope your day is filled with peace and partly cloudy skies!
xoxo,
Ash & Lo